We are proud to work with some of the best suppliers, farmers & artisans in the country. Many of these incredible small businesses can deliver their excellent products direct to your doorstep.
So, let us make an introduction…
Below you'll find some of the great brands we're working with, offering everything from rare breed meat to delectable cheeses; your morning coffee to an evening tipple.
Simply click on the links below to find out more about each of our partners, and details of how you can order.
Next day groceries from Wellocks at Home

The finest cheese from The Courtyard Dairy

Speciality coffee from Difference Coffee

R

are Breed Meat from Huntsham Court Farm
Sustainable Cornish fish and shellfish from Wild Harbour
English Sparkling Wine from Gusbourne

Exquisite tea from Lalani & Co.
Outstanding fresh truffles from Wiltshire Truffles
Award-winning gin from Goosnargh Gin

Classic Cornish Salted Caviar from Exmoor Caviar

Handpicked luxury wine cases from The Wright Wine Company Ltd
An incredible range of cheeses from renowned Neal's Yard Dairy
Fresh fish & seafood from Wellgate Fisheries Clitheroe
British cold pressed rapeseed oil from Wignalls Yallo
// Get five bottles for the price of four!
Incredible, locally sourced meat from Lake District Farmers
// Bespoke hampers on sale now!
Introduce new techniques and trends with Sous Vide Tools
// Discover their range of 'Smoking Gun' products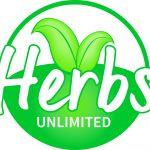 Traditional and speciality herbs from Herbs Unlimited
// Explore their range of herbs, salad and edible flowers