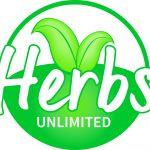 About HERBS UNLIMITED
Herbs Unlimited are a family business based in North Yorkshire, specialising in growing fresh herbs, salad and edible flowers. As well as traditional herbs they grow a large range of speciality herbs like Lemon Verbena, Sweet Cicely, Blackcurrant Sage and Banana Mint.
Working as a Cordon Bleu Chef 25 years ago in her family restaurant, their founder, Alison Dodd, realised she couldn't always get the great quality and variety of herbs she needed and so Herbs Unlimited was born. Her son Philp now runs the company and continues to champion fresh herbs, they believe that fresh cut herbs and salads from Yorkshire are of the best quality; delivering great taste for their customers that really desire fresh flavour.

SHOP NOW
Website: www.herbsunlimited.co.uk
Telephone: 01845 587694