Back
6 Oct 2022
Head Sommelier at Moor Hall, Matthew Davison, shares some of his favourite wines to enjoy this season…
'Efflorescence' 2015, Marie Courtin, Champagne

Hailing from a tiny six hectare estate in southern Champagne, Dominique produces wines of great depth and precision. Made up of 100% Pinot Noir, it has a creamy elegance, but with a beautiful saline freshness. Perfect as an aperitif, but will develop the longer its left open.
'Kallstadter Saumagen' Riesling Kabinett trocken 2018, Koehler-Ruprecht, Pfalz, Germany
A relatively new discovery introduced to me by the guys behind 'Noble Rot', and I'm so thankful they did. From one of the oldest estates in the region, and a single vineyard within that, this is a wonderful textured expression of the most noble and one of the most diverse grapes. Light & chalky, with candied citrus and spice, this has a real mineral and linear finish. At Moor Hall we serve baked Paris Market carrots & Doddington cheese, which this would sit alongside beautifully.
'Picaro del Aguila Clarete' Rose 2019, Dominio Del Aguila, Ribera del Duero, Spain
This is a show-stopper. A rose to prove that this style of wine doesn't have to just be a 'summer sipper' (or quaffer depending on your style, I'm a fan of both by the way). Using traditional methods alongside modern techniques, barrel aged using a blend of red and white grapes, this is a rose of gastronomic structure, carrying medium body, a smoky nose with a crunchy, herbal, bitter red fruit character. We served this during the summer with some barbecued lobster.
'Ceras' Pinot Noir 2015, Antica Terra, Oregon, USA
Perhaps my favourite style of wine, Oregon Pinot. Located on a rocky, rugged landscape in the Willamette Valley, from Cult Winery Antica Terra. This is a delicate, savoury example and one of the best the region has to offer. Flavours black cherry, mushroom & game, with a chiseled saline finish. Cooler climate areas in the US provide great New World alternatives to Burgundy, which for the traditional French Pinot lovers wishing to try something different is where I will help guide our guests to. Pairing this with Sladesdown farm duck breast with blackcurrant and Hen of the Woods mushroom is a firm favourite at the Restaurant.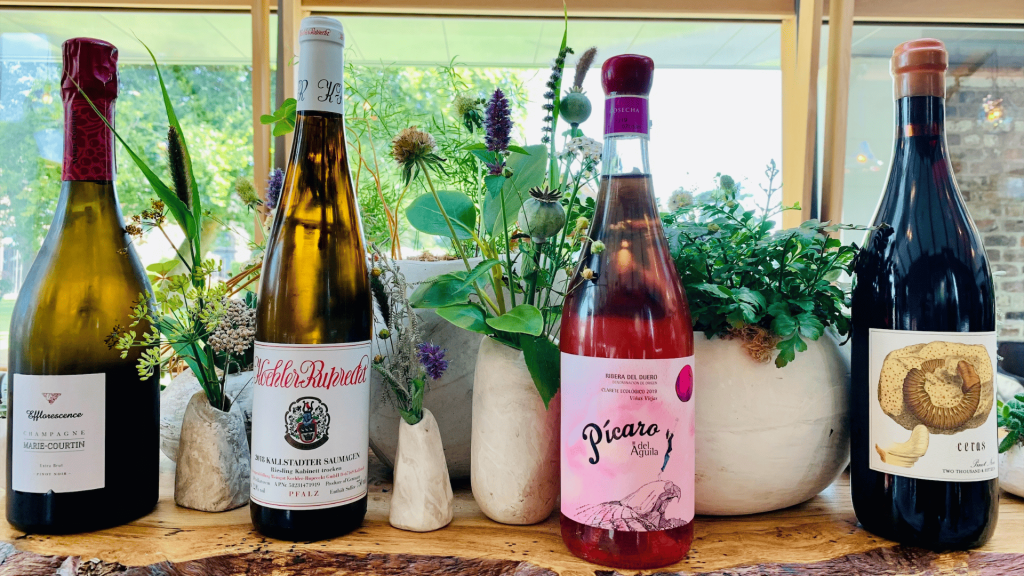 Matthew began working at Moor Hall in December 2021.
He says: "I have the luxury at the ripe old age of 31 in saying that I have my dream job, working with some incredibly talented individuals, who all share the same goal of reaching the pinnacle of Restaurant Experiences, and I am incredibly proud to be involved in such an operation at the best restaurant in England, furthermore, be at the Head of developing, evolving and maintaining our wine and beverage programme".
Want to work with Matthew and his team? Visit moorhall.com/careers for more.

---
Share this