Back
5 May 2020
Talk us through a typical day for you at Moor Hall.
A typical day would start with opening procedures, such as mise en place and setting up the tables and fireplaces in the Bar & Lounge area. Everything has to be ready to welcome our guests for an aperitif before lunch service. Afterwards we serve afternoon tea for our residents, then a quick preparation for dinner service follows and our staff dinner is served around 5pm.
During dinner service, the bar team is responsible for delivering exceptional beverages. At the same time, preparations for the final part of the dining experience take place, after which guests often return to enjoy an after-dinner drink, chat and relax. Before going home, closure procedures and final stock check take place, so that we are fully prepared for next day.
How did you first get into bartending?
That is thanks to my university years. Whilst studying, I got a job as a waiter at a night club, in Athens. Bartending followed some years later, the turning point for which was in 2016, when I was offered the Head Bartender position in Cape Sounio 5* resort, owned by Grecotel in Greece. There, the General Manager, Mr Minadakis, and the Food & Beverage Manager, Mr Kontorinis, took me under their wing and introduced me to the fine dining & drinking world. From there, it became my greatest passion.
What are your top three highlights from your career to date?
Working as a Head Bartender and being in charge of most bar events in Athens for Grecotel. Then being transferred to Crete, to another Grecotel Hotel chain, to organise the beverage service of three restaurants and achieving the highest ranking, by guest experience, the same year and finally being offered the Head Bartender position at Moor Hall.
What's your favourite drink & why?
Definitely dark rum. I am really fond of Zacapa 23. Crafted in Guatemala and aged in the highlands of Quetzaltenango, 2300m above sea level, it contains a blend of rums ranging from six to 23 years of age. The keynotes of honeyed butterscotch, spiced oak and raisined fruit showcase the complexity of the 'sistema solera' ageing process. An amazing sipping rum and surprisingly refreshing and enjoyable with muddled lime and brown sugar, topped up with cola.
Top reasons to visit Moor Hall?
That is simple. An amazing place with beautiful surroundings, history and an astonishing experience that is highlighted by extraordinary food.
Best thing about working at Moor Hall?
The opportunity to work and learn from Mark Birchall and his outstanding team of professionals. Bartending gets inspired and evolves around chefs.
Favourite way to spend your day off?
I would start by enjoying a hot cup of coffee, then a football match would be a nice touch to the day. A good meal, relaxing and reading/studying some bartending books would be the rest of the day's schedule.
If you weren't a bartender, what would you be?
A barista. I just love coffee and my best friend George has been a huge influence, introducing me to the complexity of it. It is not just a cup of coffee, it is a story, a procedure and finally a sensation.
Can you share some cocktail recipes that are easy to make at home?
Of course! I'm a huge fan of the Negroni.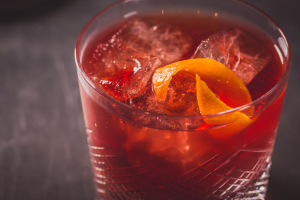 Legend has it that the Negroni was born at the Caffè Casoni in Florence. There's no documented historical account, but it is believed that Count Camillo Negroni invented the drink when he ordered an Americano made with gin in place of the usual soda water. The bartender also added an orange garnish rather than the typical lemon garnish of the Americano. Others began requesting Negroni's creation and not long after, the Negroni family founded the Negroni distillery, which produced a ready-to-drink version of the cocktail that they called Antico Negroni 1919.
Negroni ingredients
30 ml Gin
30 ml Campari
30 ml Sweet Italian Vermouth
Orange peel to garnish
Negroni method
Add all ingredients into a mixing glass full of ice
Stir for around 15-20 seconds, depending on the type of ice. Larger ice cubes need more time than smaller ice cubes to add the desired dilution to smooth the alcohol and taste
Strain into an old-fashioned glass with ice, I recommend a large chunk of ice because it will keep the drink colder and with less dilution for longer
Finally, garnish with a twist of orange peel. Spray the orange peel oils by twisting the peel facing the drink, and place on top
I also like creating my own cocktails. My 'Bayas del Bosque' is a favourite.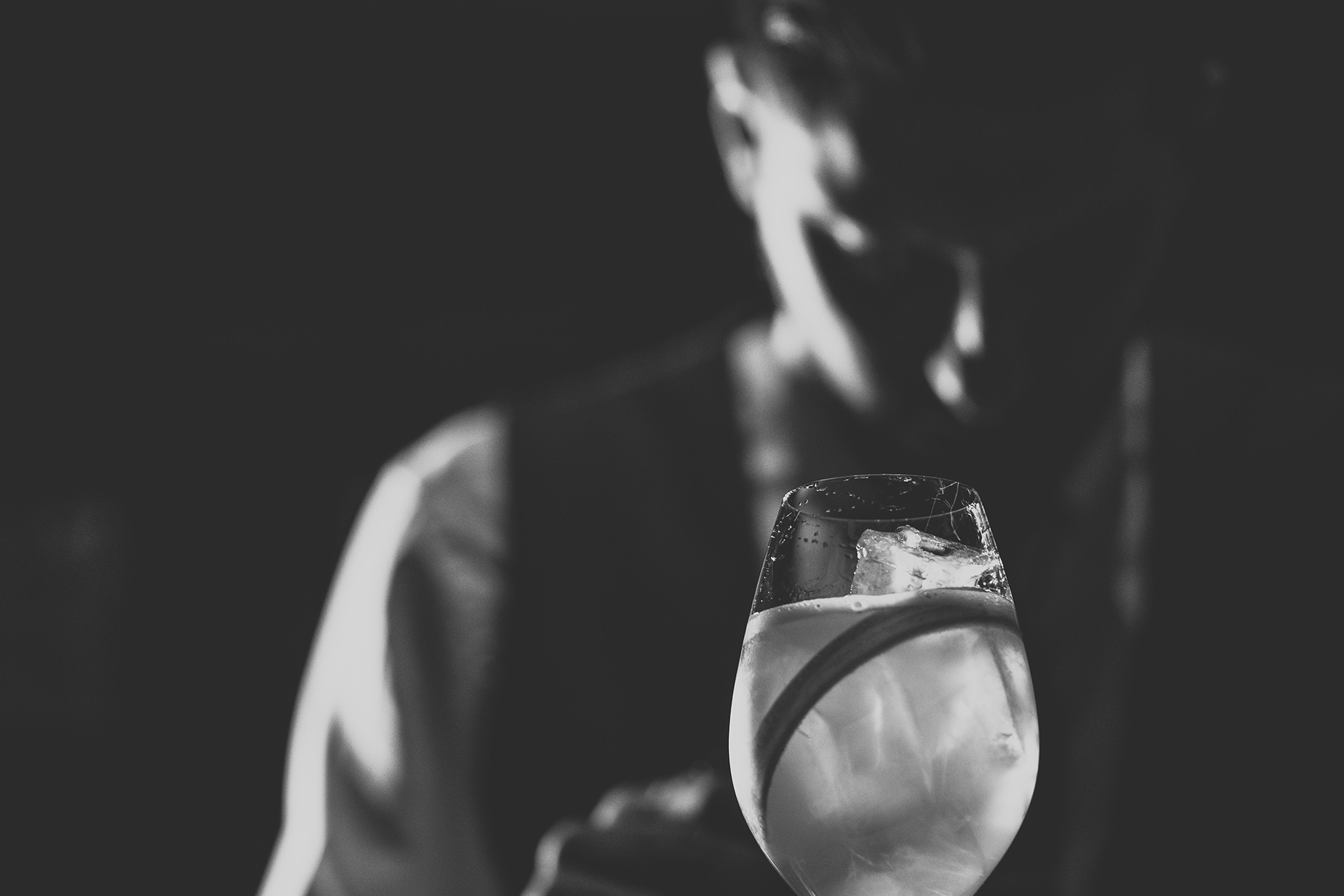 It is a spritz style cocktail inspired by the strawberry season of May, and it is made in the glass it is served in. It uses fino sherry (Spanish dry unflavoured fortified wine, aged in oak barrel) so I named it with a Spanish phrase meaning forest berries, which ties in nicely with our Moor Hall guest bedrooms, most of which are named after berries!
Bayas del Bosque ingredients
40ml Fino Sherry
25 ml Elderflower Liqueur
10 ml Gin
10 ml Lemon Juice
20 ml Simple Syrup (50:50 ratio sugar to water)
Top up Dry Sparkling Wine
2 Drops salt solution (20:80 ratio salt to water)
1 strawberry, 2 raspberries, 3 blueberries
To garnish, one lemon peel and one orange peel
Bayas del Bosque method
Add all ingredients except for the dry sparkling wine in a large wine glass filled with ice
Stir the drink for around 10 seconds, to obtain the dilution needed
Top up the glass with sparkling wine. Stir once or twice
Express the orange and lemon oils from the peels on top. As times goes by the drink will be infusing with the berries adding an extra layer of flavour to it
---
Share this