Back
5 Aug 2021
Talk us through a typical day for you.
I start by going down to the kitchen to collate the orders for the day, these are the small items of garnish such as oxalis, nasturtium, flowers etc. and then I harvest them and deliver to the appropriate sections. I then check the glasshouses and cold frames to see if anything needs watering, and might sow a few things. I sow the micro herbs 2-3 times a week, roughly 100 trays per week. We're completely self-sufficient in terms of micro herbs and edible flowers at Moor Hall.
Before lunch service, I prepare the micros for the day then take them down to the kitchen. In the afternoon I tend to harvest the larger items, like courgettes, carrots, turnips, followed by general maintenance, such as weeding, tidying and planting out. I may have a garden tour with guests at some point and I usually check in on the kitchen before I leave in case they need anything else.
How did you first get into gardening?
My grandad was a keen gardener and I think some of that rubbed off on me. I've always liked being outside and I've always been interested in food. As soon as I graduated, I got my name down for an allotment. I've had my allotment for 12 years now, and I'm pretty much self taught, I can't imagine not growing my own food. During that time I've worked as a teacher and a chef, it was only when I saw the job for a grower at Moor Hall that the pieces of the jigsaw came together and I considered turning a hobby, a way of life, into a career.
What's been the highlight of your career to date?
I've been at Moor Hall since the beginning and I'm really proud of how the gardens have matured and developed over that time frame. We grow such a huge variety here and I'm continually learning and adapting. During the summer, our gardens turn an impressive crop, growing the likes of peas, broad beans, French beans, runner beans, courgettes, cucumbers, beetroot, turnip, carrot, fennel, agretti, crosnes, wild strawberries, raspberries, heritage apples & pears, peaches, plums, medler, quince, artichokes, cabbages, kales, leeks, New Zealand spinach and baby red onions.
We employ organic farming methods only at Moor Hall which again I'm really proud of. Sustainability is a key part of the ethos here. I'm actually one of the business's sustainable 'champions', a small cohort of staff who ensure we consider the environment; the wellbeing and needs of our team, guests and suppliers; as well as the local economy, in our business operations.
Our farming methods are based on 'no dig' – we don't dig the beds which improves soil health and reduces weeds. By avoiding digging we don't disrupt the soil life – the important micro-organisms, fungi and worms, that help feed plant roots.
We work with nature rather than against it, encouraging wildlife such as hedgehogs to help reduce the slug population, or using biological control, like ladybird and lace wing larvae to reduce greenfly. We have four beehives to help with pollination and are looking to increase our wildflower meadow to support bee conservation.
We also funnel as much kitchen and garden waste as possible back into the garden for homegrown compost, yielding around two tonnes every 6-10 weeks season dependent. Purchasing of additional compost is minimal and always peat-free.
What's your favourite produce & why?
I love growing fennel, it's so tactile and it looks great in the beds, it swooshes in the wind nicely! As we're growing organically, we don't apply any chemicals to the crops here and as a result we have to cover some with mesh. This keeps the cabbage white butterflies and root fly off, but fortunately we don't get pests on the fennel, so we can leave it be.
Top reasons to visit Moor Hall?
The garden, obviously! Particularly during the summer months, it's a nice place to sit out and have a drink or two, seeing the crops picked freshly every day, it's all part of the guest experience.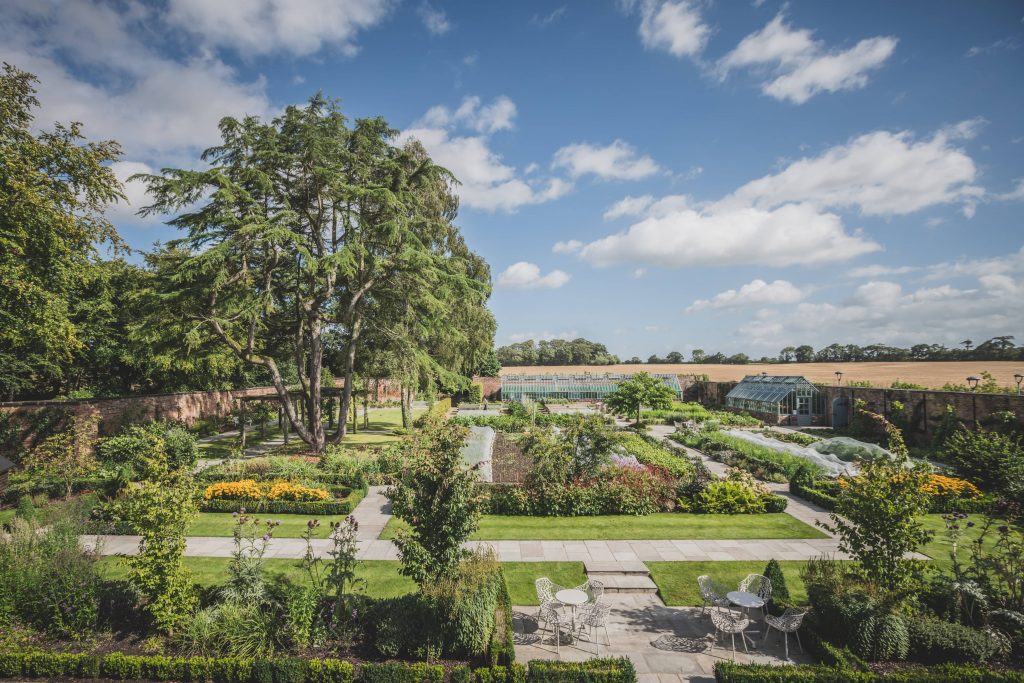 Best thing about working here?
Seeing the produce which I have given such care and attention to being treated with respect and creating stunning dishes.
Favourite way to spend your day off?
Rock climbing, I like head off into North Wales or to my local crag on my day off. If it's raining, I'll climb indoors or go hill walking.
If you weren't a grower, what would you be?
It would have to be something creative and/or outdoorsy, I've always thought being a photographer for the National Geographic would be a good job, combining travel with nature and creativity.
> Click here to apply online today
---
Share this