Back
5 Mar 2021
At Moor Hall we're proud to have many talented, dedicated and passionate women working across our business. In celebration of International Women's Day, welcome to a special edition of 'Moor Hall Meets', learning a little bit more about some of our fantastic female colleagues and the important part they play here…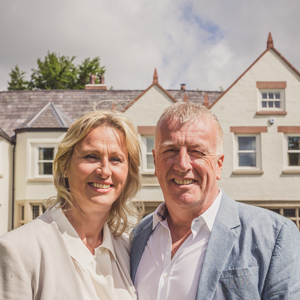 // Tracey Bell
Tracey co-owns Moor Hall with her husband Andy. We asked Tracey to share a little more how the journey of opening a restaurant began…
"In 2015 we stumbled across Moor Hall, a beautiful 16th century grade II* listed country house, and really our passion for renovating historic buildings collided with our passion for food and the rest is history.
It took a fair amount of vision, but in conjunction with Mark (Birchall) we opened Moor Hall in 2017, got our first Michelin star in 2018 and second star in 2019, which was just incredible.
Like all hospitality establishments, 2020 has been a very tough year, but we are in a fortunate position owning our building. I am confident we'll come back a stronger business when the world gets back to normal."
---

// Jenn Birchall
Jenn has been part of the Moor Hall journey since the very beginning, working alongside husband Mark on the launch of the business itself, before then moving into marketing and HR, as well as being PA to Mark. 
We asked Jenn what it was like being at the Michelin Star Revelation Ceremony in 2018, when it was announced that MH had won two stars.
"I think Mark and I actually stopped breathing when the words Moor Hall flashed up on the screen. Nothing can prepare you for it. After seeing first-hand the time, effort and dedication from all the staff at Moor Hall upon opening, it was a wonderful reflection and celebration of everything we'd achieved together. I'll never forget the feeling going back to Moor Hall from London and celebrating with the whole team.
Being a mother to young children, it's difficult to be able to attend every event I'd like to, but it was an absolute privilege to be there that day."
---
// Catherine Butters
Catherine is our Head Gardener and has been at Moor Hall since the beginning. We asked Catherine to tell us about some of the produce she grows here, and the organic farming methods used.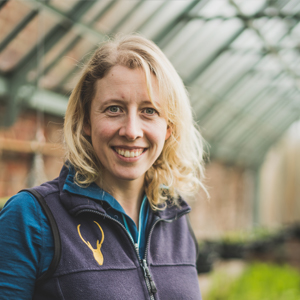 We run the garden using organic methods largely based on 'no dig' – meaning we don't dig the beds which improves soil health and helps to reduce weeds. Over the winter months, we mulch the beds with organic matter, this blocks out light to suppress weeds, then breaks down to enrich the soil, and healthy soil makes healthy plants. We make our own compost using kitchen waste as well as grass clippings and other garden waste, and this yields around two tonnes every 6-10 weeks depending on the season. No chemicals are applied to the crops, instead, we use biological control, such as ladybird and lace wing larvae to reduce greenfly in the glasshouses, and we net carrots and brassicas to keep off root fly and cabbage white butterflies.
Produce-wise we tend to focus on baby vegetables, this gives us a fast turn around and makes best use of the space. We are fully self-sufficient in micro herbs all year round, and during the summer months, we can keep the kitchen supplied with edible flowers, for instance, violas, calendula, cornflowers and borage, as well as garnishes such as oxalis, sorrel, nasturtium, landcress and salad burnet to name a few.
We try to work with nature rather than against it, encouraging wildlife such as hedgehogs, which help us reduce the slug population, and we have bee hives which help with pollination.
---
// Nefeli Fakiri 
Nefeli is Restaurant Manager at Moor Hall, starting just last year in September 2020. Having previously worked at The Fat Duck in Bray, Nefeli made the move to Aughton to join the team here. We asked her what attracted her to the position. 
I applied to Moor Hall because in a challenging time such as a global pandemic this restaurant reminds you what it's all about.
Firstly, the food! Mark's cooking is honouring each ingredient as if it is the protagonist of the dish; he keeps it simple yet so refined and that's incredible to see, and to taste.
Then I'd have to say the garden. A small piece of heaven within the restaurant, and being able to use the produce for our guests all year round is so special; you don't get more local than that!
Lastly, I must of course include the service and the action in the dining room. Everyone is sharp but friendly and there's always a unique connection with the guests. Achieving that as a new restaurant is such a rare and inspiring thing.
---

// Erin Jackson Yates
Erin is a Chef de Partie at Moor Hall Restaurant. She is currently the only female chef. We asked Erin what advice she would give to women looking to break into kitchens of restaurants at this standard. 
I've found the best thing for my career has been getting into as many kitchens as possible, to build up my confidence and broaden my skillset. I saved up money whilst working to take off time too, stàging one week at a time in different restaurants, bakeries and anything in between. I did this to really find out what kind of place I want to be working in which I think is important.
Kitchens can be a really hard place for everyone, it's a tough, fast-paced environment, and some people can find that daunting. The lack of women working in kitchens at this level is also perhaps reflective of an unspoken expectation that fragile emotions aren't allowed. It's hugely important for any female chef, or any woman considering moving into this industry, to remember that every Chef, in every kitchen, is human; they all feel the same emotions, even if you can see them more visibly on some people than others.
---
 // Kayley Fernandes
Kayley is Head of Marketing for Moor Hall and The Barn at Moor Hall, joining the team in January 2020. We asked Kayley how she thinks the brand has developed over the last 12 months.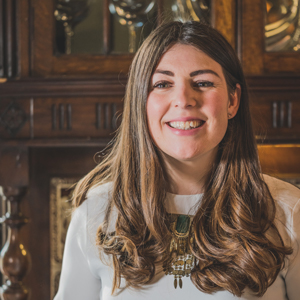 Of course last year was the most difficult in history for hospitality, yet I think there's a lot you can learn about a brand and your business during challenging times. Over the last 12 months, our relationship and dialogue with our guests has been intricately woven into all major business decisions, more so than I believe is typical. After closing our doors in March, a key aspect of our marketing strategy was to remain engaged with our guests. Regular marcomms and content we felt prevalent to our guests at that time remained at the forefront. We kept guests involved in all developments in terms of reopening, even ensuring we asked our loyal database for feedback to help inform our safety measures ahead of welcoming clients back in the summer. That dialogue has remained open year-round and more recently, it was because of guest feedback we were spurred to launch our At Home by Mark Birchall offering too. This approach is essential to our future success. Just in the same way we are attentive and dedicated to guests when they are physically here, we must base our marketing efforts on the guest too. I think 2020 has actually given us a strong base on which to build in this direction.
---

// Julie Eaton
Julie is Reservations Manager for Moor Hall and The Barn, and was here when we welcomed our very first guests. We asked Julie to sum up her journey so far. 
Looking back, I've fond memories of starting my time at Moor Hall in a hard hat, whilst the renovation was still in full swing. Even then, you felt part of a team that was going to work well together.
Of course, the launch was hard work, and stressful at times, but the subsequent success we achieved together gave a real sense of satisfaction.
That said, I take most joy from getting to know our guests over the last few years, and building up relationships within the team. People are what make your day worthwhile.
---

// Sylwia Gaslawska
Sylwia is Restaurant Manager at The Barn at Moor Hall, starting fairly recently in September 2020. We asked Sylwia to share with us what attracted her to the role. 
Initially, I was attracted by the setting and the reputation of Moor Hall and Mark. I was at a stage in my career where I was looking to really push myself and knew my next step had to be somewhere exceptional, when I came in for my interview I knew I found it. Having previously worked in the city centre of Manchester, coming to Aughton was like a breath of fresh air!
Now, I realise it is also the people, both my colleagues and our guests. I believe in working somewhere I can be proud of and I love what we do at The Barn, I am excited for the future and what we can achieve together as a team. I can honestly say this is the best job I have ever had.
---
// Elizabeth Hughes
Elizabeth heads up the Moor Hall Housekeeping team. We asked her to give us a little insight into what goes in to getting Moor Hall ready for guests.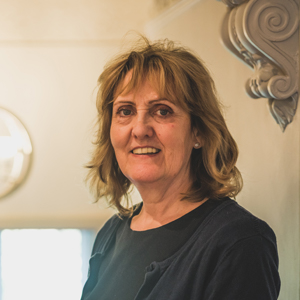 On arrival each day I check the housekeeping emails and update the housekeeping daily checklist, to include any requests from our guests regarding their suites.
I manage a small but wonderful team of hard-working women, and each day before guests arrive we have a vigorous cleaning routine, which starts early in the morning down at the reception area. Everything from polishing the beautiful carved wooden panelling to of course hoovering and dusting is completed.
Mid-morning, all Heads of Department meet for a quick briefing. Following this I will complete any paperwork then assist the team where necessary. Before the guests check in, I will ensure the high standards we expect from our housekeeping team have been upheld in each of the seven suites and across the public areas.
---
// Courtney Dowd 
Courtney has been a Bartender at The Barn at Moor Hall for about 18 months. We asked her to share the best thing about working at The Barn. 
The best thing about working about The Barn is definitely the team, so much diversity and differences coming together to make an amazing experience for our guests is something we're all so proud of. The balance of work and life has been exceptional, allowing me to be one of only a few women selected to take part in the Bartenders Brand Awards for the last two years, giving me the opportunities to explore further learning outside of The Barn.
Pairing that with the ability to explore new menu items and develop new seasonal drinks in-keeping with our food menu is something that has been second to none. Having so many amazing people around me to work alongside and learn from is an absolute pleasure and I can only see myself growing and learning more from these people!
---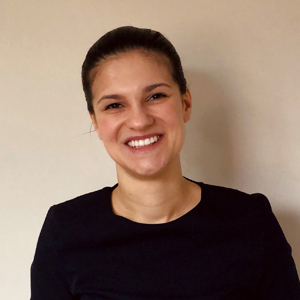 // Dora Balla
Dora is a Chef De Rang at Moor Hall Restaurant. She joined the team in September last year. We asked her what she's most looking forward to about reopening in May. 
There are many little things that I am looking forward to when we reopen, such as being able to meet my colleagues again and sit down all together for our staff meals. However, the one thing that I probably miss the most is the actual service, when we can interact with our guests.
I love being part of a team that creates memorable experiences to its guests on a daily basis. Being able to be back on the floor and work together, as a well-organized group of unique individuals, is simply magical. I am always excited and curious before every service because they always hold new challenges and learning opportunities.
So all in all, I can't wait to be back to experience these kinds of moments again with our team members.
---
 // Sarah Atherton
Sarah is an accountant and has headed up the Finance team for Moor Hall for the last two years. We asked her how she thought the business had progressed in that time.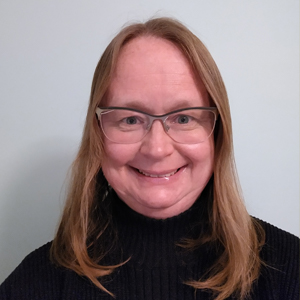 When I joined Moor Hall it had only been open for a couple of years, but we had an amazing guest experience in place, as our 2 Michelin stars showed. That said, we were still somewhat of a hidden gem, which I think all changed when we won 'Restaurant of the Year' at the Estrella Damm National Restaurant Awards in 2019. Almost overnight our tables filled for at least six months and, credit to the team, a host of other accolades followed. The business went from strength to strength and the team were excited to be part of it.
Obviously more recently, reacting to the impact of the Covid 19 pandemic has been a huge challenge for us but we have continued to deliver for our guests whether it was through safe, socially distanced dining, our Christmas Hampers or At Home deliveries. The whole team is looking forward to being back open soon and I know we will be back stronger than before!
> Click here to apply online today
---
Share this